20kV 5000kVA Compact Transformer Substation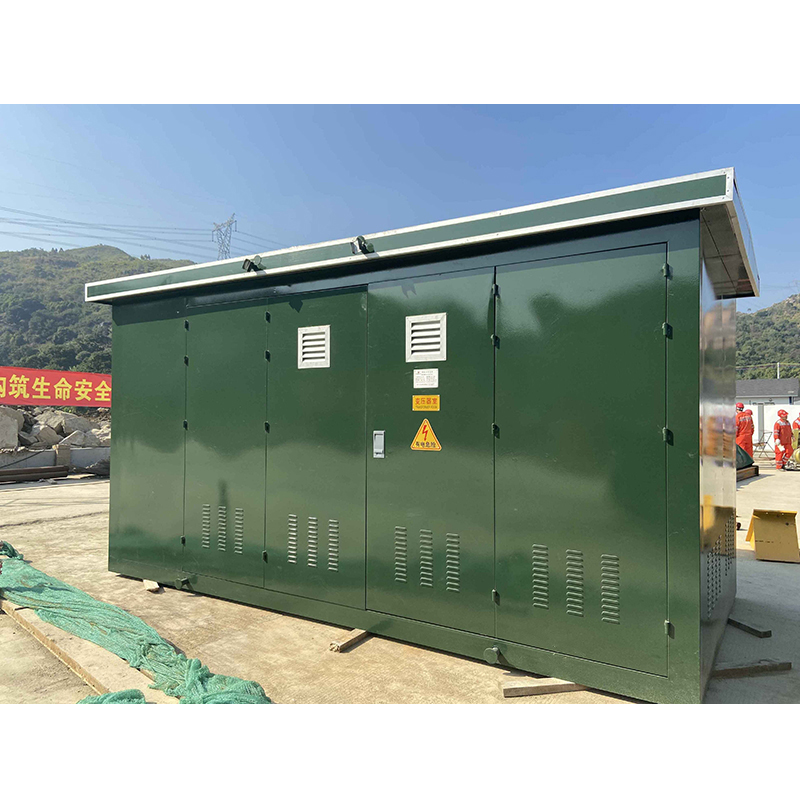 Product Features:
•Beautiful appearance, compact structure, small size, flexible disassembly , convenient, fully sealed, high and low voltage components separated were placed in cabinets, equivalent to only similar box-type variable volume1/5 to 1/3.
•Modular transformers has a small, fully enclosed, flexible operation, easy installation and operating costs low, so 10kV (35kV) grid-depth load centers, reduce line losses, and beautify the urban environment. Good performance and reliable stability, delicate appearance, safety and environmental protection. lt can be widely used in all kinds of public places.
•the low pressure chamber in the box there is space available for users to install low-voltage switchgear, transformers, metering and remote control devices. Features: safe and reliable: the unique cabinet anticorrosion design and special paint treatment, can be widely used in a variety of harsh environmental conditions, such as storms and high pollution areas. The box seal design, maintenance-free. Rational arrangement of the high and low parts to be installed separately, using a high-voltage terminals insulated protective sleeve or elbow-type cable plug, to ensure safe operation. Double protection of the transformer plug-in fuse and the backup fuse, plug-in fuse fuse for temperature and current Unika fuse from the overload effect; reserve-fuse fuse on the transformer short circuit protection. Breaking load current HV load switch installed in the transformer tank, switch small size can be 360 ??。 direction arbitrary switching, safe and reliable, easy to use, high reliability of power supply. Features: substation investment: Due to the small size of the modular transformers, compact set transformer, low-voltage equipment, measurement and measurement in one without the need for power distribution room, into the line from the the cable trench import, mounted directly on the load center. Necessary cable plug, hot- swappable, easy to connect. Reduce the cost of the substation investment, the initial investment, low installation costs.