Active Power Filter(APF) Cabinet
Product Features:
▶ Improve three phase imbalance ▶ Improve power factor ▶ Harmonic filter efficiency up to 97.5% ▶ Up to 8 modules in parallel operation max ▶ Compensate harmonic filter order: 2 to 50 ▶ Automatic current limitation with no overload ▶ Easy to choose the model, only need to measure harmonic filter current ▶ Response time <10ms ▶ Regular input voltage: 380V±20% Special input voltage such as 480V, 690V and etc can be customized ▶ OEM orders, distributors and agents are welcome.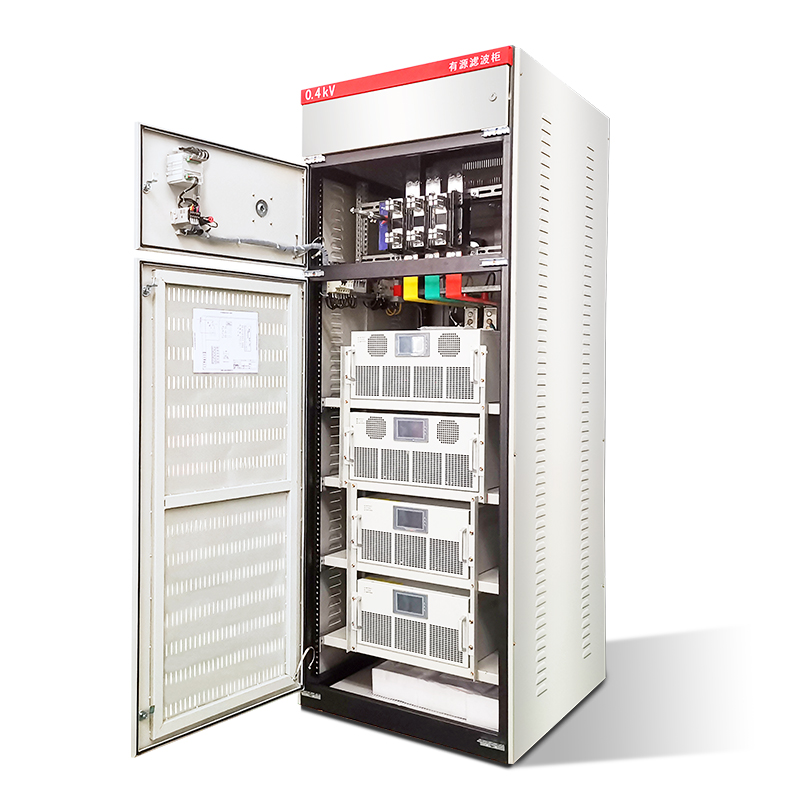 APF Working Principle:
FSNOAH series active power filters are parallel harmonic compensation device. It monitors the load current in real time with an external current transformer, the internal DSP calculates the harmonic content of the load current and sends the control signal to the inverter. The control inverter generates a harmonic current injected into the grid, which is equal to the harmonic current of the load and opposite direction, and realizes the active filtering function.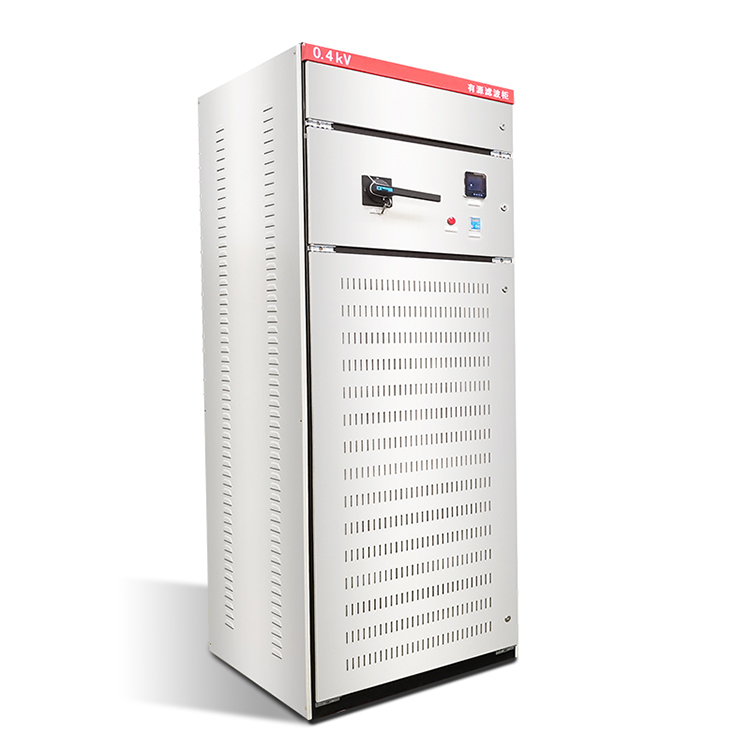 Technical Parameter:



Item

Item description

Electrical specifications

Input line voltage

380V±15%

Number of phases

Three-phase four-wire;Three-phase three-wire

Frequency

50/60±5Hz(User set)

Compensation current (per phase)

30A~150A(Depending on the model)

Compensate harmonic order

2~50 orders(User set)

Power factor correction

-1~+1

Current limitation

Rated output current

Multiple operation

Up to 8 modules in parallel

Efficiency

Up to 97.5%

CT ratio range

150:5~6000:5

Dry contacts

EPO/DI/DO

Communication interface

Communication

RS232/RS485/Ethernet/GPRS

Usage areas

Indoor, without direct sunlight, no dust, no corrosive and flammable gases, no oil mist, no water vapor, no drip or salt etc..

Environmental specifications

Working elevation

Below 1000 meters. Derate when higher than 1000 meters, derate 1% for every 100 meters increase.

Storage temperature

-20°C~+70°C

Working temperature

-10°C~+40°C

Humidity

Less than 95%RH, without water droplets condensation.

Vibration

Less than 5.9 m/s2(0.6g)

Structure

Degree of protection

IP20

Colour

7035 gray /7021 black (Customizable)

Net weight

20KG~50KG(Depending on the model)

Cooling method

Intelligent air cooling