Active Power Filter(APF)
Product overview:Active power filter (APF) is a new type of power electronic device used to dynamically suppress harmonics and compensate reactive power. It can compensate the varying harmonics and reactive power with varying size and frequency.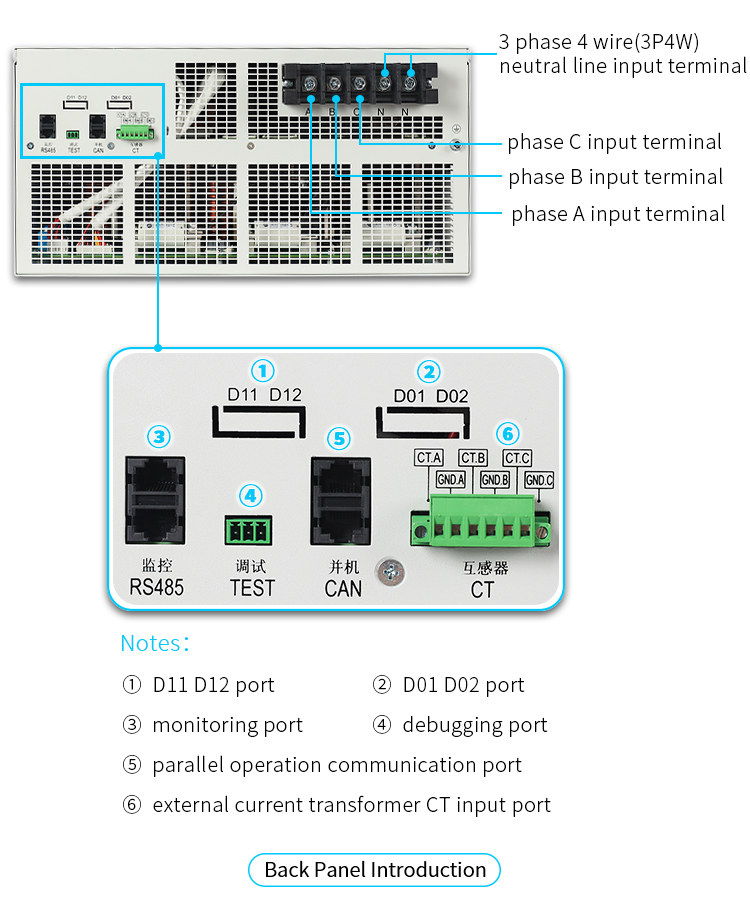 APF Working Principle:




Norya series active filters are parallel harmonic compensation device. It monitors the load current in real time with an external current transformer, the internal DSP calculates the harmonic content of the load current and sends the control signal to the inverter. The control inverter generates a harmonic current injected into the grid, which is equal to the harmonic current of the load and opposite direction, and realizes the active filtering function.
Technical Parameter:
Item

Item description

Electrical specifications

Input line voltage

380V±15%

Number of phases

Three-phase four-wire;Three-phase three-wire

Frequency

50/60±5Hz(User set)

Compensation current (per phase)

30A~150A(Depending on the model)

Compensate harmonic order

2~50 orders(User set)

Power factor correction

-1~+1

Current limitation

Rated output current

Multiple operation

Up to 8 modules in parallel

Efficiency
Up to 97.5%

CT ratio range

150:5~6000:5

Dry contacts

EPO/DI/DO

Communication interface

Communication

RS232/RS485/Ethernet/GPRS

Usage areas

Indoor, without direct sunlight, no dust, no corrosive and flammable gases, no oil mist, no water vapor, no drip or salt etc..

Environmental specifications

Working elevation

Below 1000 meters. Derate when higher than 1000 meters, derate 1% for every 100 meters increase.

Storage temperature

-20°C~+70°C

Working temperature

-10°C~+40°C

Humidity

Less than 95%RH, without water droplets condensation.

Vibration

Less than 5.9 m/s2(0.6g)

Structure

Degree of protection

IP20

Colour

7035 gray /7021 black (Customizable)

Net weight

20KG~50KG(Depending on the model)

Cooling method

Intelligent air cooling
APF Technical Advantages: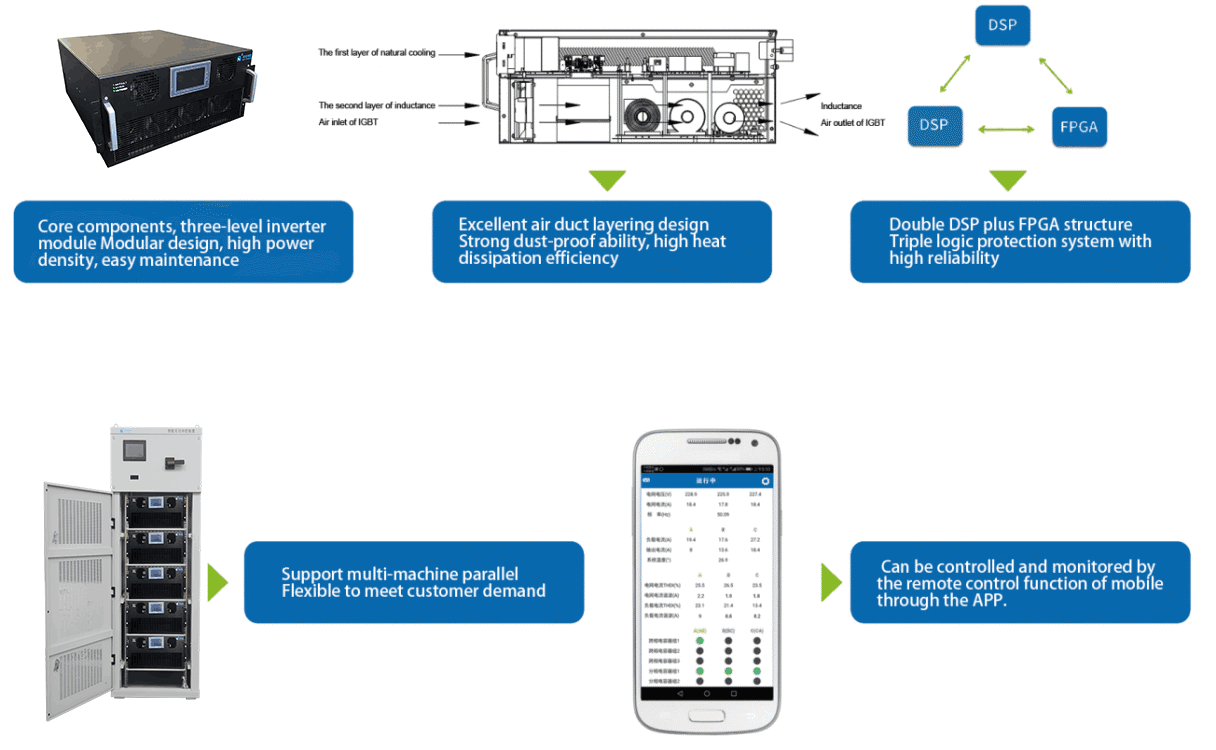 The harms of power quality :




Rise of failure rate of power equipment

Server crash and data loss

PLC tripping or resetting without reason

Circuit breaker false tripping

Precision instruments can not work normally

Switchgear temperature increases

The device can not work at rated power

Motor and transformer equipment overheated

Mechanical vibration noise increases






























The benefits of managing power quality:



To improve the quality of power supply of enterprise equipment, provide the reliability of equipment operation and reduce the economic loss caused by misoperation of equipment;

To reduce the heating of equipment, reduce insulation aging, thereby enhancing the service life of equipment and reduce the maintenance cost of equipment;

To reduce the probability of capacitor resonance, improve the safety of the electricity;

To reduce the electromagnetic interference caused by harmonics, to ensure the normal operation of weak system;

To meet national and local standards.




Production Scene: